Posted by Karen Gendron on 8th Mar 2023
Drink coasters are used to protect surfaces from damage caused by moisture or heat from beverages. Some common uses for drink coasters include: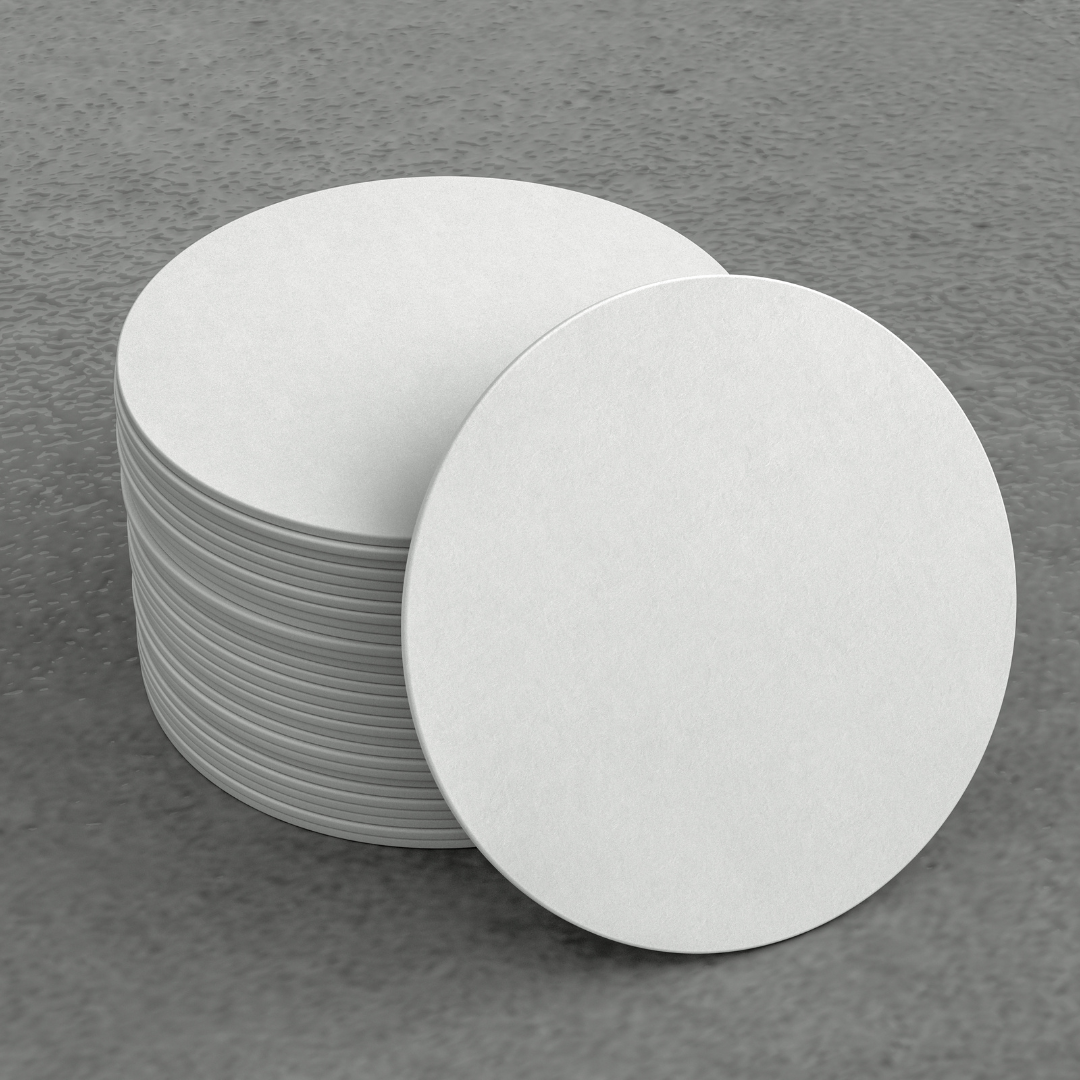 Protecting furniture: Drink coasters are often used to protect furniture, such as wooden tables or countertops, from being damaged by hot or cold beverages. Coasters help prevent water rings or heat damage from forming on surfaces.
Preventing spills: Coasters help prevent spills by providing a stable surface for drinks to rest on. This is especially useful when drinking outside or on uneven surfaces.
Decoration: Coasters can add a decorative touch to a room, as they come in a variety of designs and materials. They can be used to complement a room's colour scheme or to add a pop of colour to a neutral space.
Promotional items: The versatility of drink coasters makes them an excellent promotional tool for businesses and events. They also make great giveaway items for trade shows, conferences, and special events, as they are both practical and functional. They can be customized with unique designs, messages, or QR codes that can direct customers to a company's website or social media pages. Bars and restaurants can also benefit from using drink coasters. They can be used to promote specials, events, or menu items. In addition, coasters can enhance the overall aesthetic of a bar or restaurant by adding a decorative touch to tables and bar tops.
Educational tools: Coasters can also be used as educational tools, as they can feature informational or educational messages. For example, coasters can be used to promote responsible drinking or to provide information about environmental issues.
Coasters can also be used as unique wedding favours and place card holders: They can be personalized with the couple's names and wedding date to create a memorable keepsake for guests. In addition, coasters can be used for scrapbooking and other crafts, as they come in a variety of shapes, sizes, and materials.
Coasters make great calling cards and business cards. They can be customized with a photo and contact information to create a unique and memorable way to promote oneself or one's business.
Use coasters as mini canvases for artwork or creative expressions. You can draw or paint on them - use your imagination!
Coasters can be used as game pieces or tokens in board games or tabletop games. They can also serve as markers for players or teams.
Use coasters as a base for making DIY coasters with your own personal touch.
Use coasters as part of a sensory play activity for kids. You can create a coaster stack challenge, use them as a canvas for painting, or use them to sort and organize small objects.
The possibilities for using drink coasters are truly endless!